Name: Aluminum alloy double eye wind rope buckle
Size: 3.9cm*1.5cm, aperture 6mm
Material: aluminum alloy
Thickness: 2mm
Uses: fixing ropes such as tents, canopies, etc.
Features: Easily adjust the length of the rope to make it fit for tightness
Note: This price only includes a wind rope buckle, does not include other items on the picture!
Use: Aluminum alloy double eye tent pull rope adjustment buckle is used with ground nails. All kinds of tents can be used to adjust the length, tents and fixed types can be used. No fading, it has anti-slip effect, easy to adjust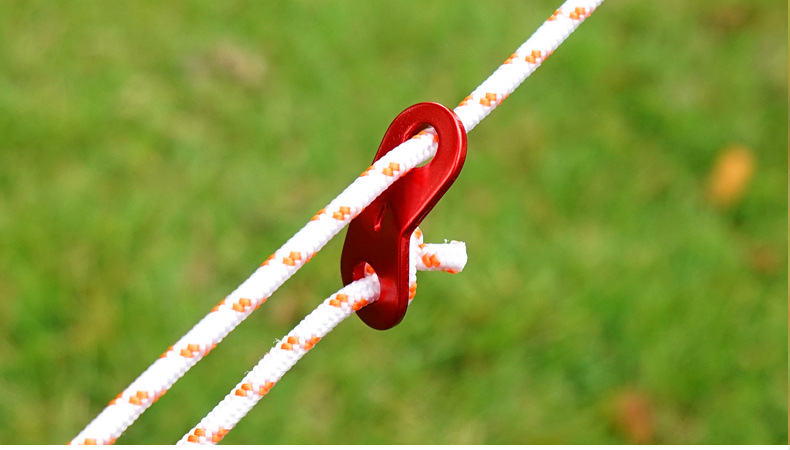 According to the order of the picture, the rope buckle. The wind rope is inserted into the above to connect
1.Thread the rope into the buckle
2.The string that has been stringed is re-threaded into another hole
3.Tie a knot at the end of the string and you're done!