Product Category: Wine Corkscrew
Material: Plastic
Specifications: 4.5*22.2cm
Function: Electric, Automatic
Product Name : Diamond button electric bottle opener
Size: 4.5X22.2cm
Product Material: ABS + Stainless Steel
Battery: Install four AA universal batteries (batteries need to be purchased separately)
Diamond button electric bottle opener
Ultra-long battery life continues to open dozens of bottles
After more than ten years of continuous technical improvement of electric bottle openers, tens of millions of products have been produced. Today, engineers have improved the accuracy of the internal structure of the bottle opener to an error range of only 1 wire, and the performance improvement has been even higher. When fully charged, dozens of bottles of red wine can be opened continuously.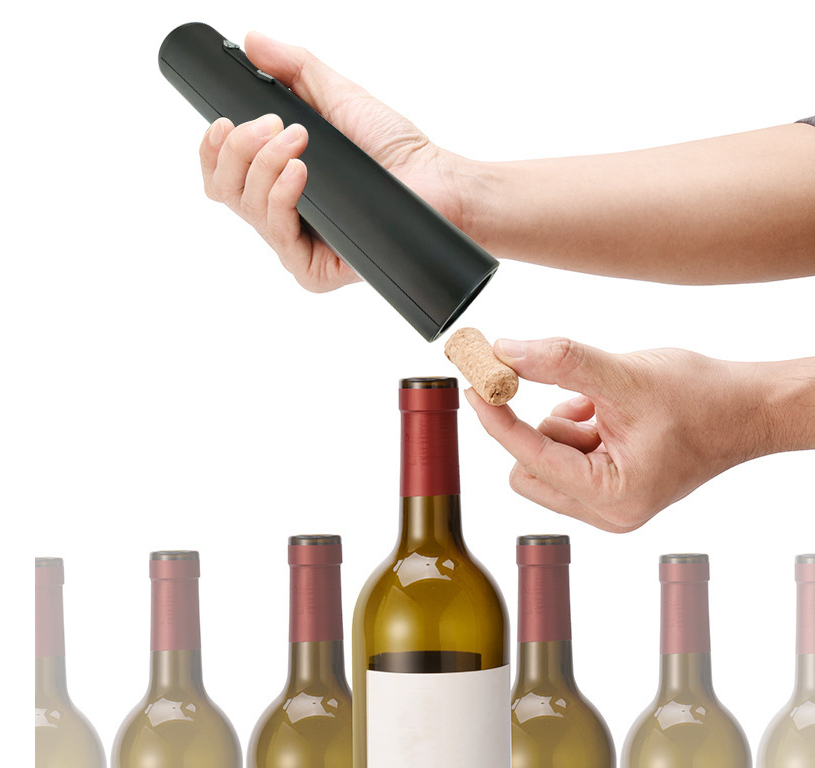 Bottle opener use
Cut the tin foil from the bottle with a paper cutter
Hold the wine bottle firmly, align the drill bit with the middle of the cork, and keep pressing the down button of the bottle opener.
After the cork is completely removed, press and hold the upper button of the corkscrew to exit the cork